Health and Medical Benefits of T'ai Chi & Chi Kung
T'ai Chi and Chi Kung have been used for thousands of years to maintain health and to correct illnesses and diseases.
Building upon the medical philosophy of the Yellow Emperor (Huangdi, 2697 BC-2598 BC) and the foundational work of the legendary Hua To's Five Animal Frolics or Sports (Wu Qin Xi), numerous Chi Kung sets have been developed to address diseases of the liver, heart, lungs, spleen, and kidneys. The success of Chi Kung sets in the treatment of Cancer as well as hypertension, high blood pressure, diabetes, various mental illnesses, and more have been well-researched and documented by Western medicine.
T'ai Chi Chuan (taijiquan) and Qigong (Chi Kung) are recommended and endorsed by the Harvard Medical School, the Cleveland Clinic, the Mayo Clinic, the U.S. Department of Health and Human Services, the National Cancer Institute, the American Arthritis Association, the National Institute of Health, and more.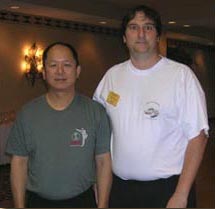 Still Mountain T'ai Chi and Chi Kung's offerings include many different versions of general health maintenance sets in all of its classes.
In addition, Dr. Clippinger has trained with a number of Grandmasters to learn a wide range of Medical Chi Kung forms and exercises that address a broad array of health issues and concerns.
The World Health Organization has recognized that T'ai Chi (taiji) and Chi Kung (Qigong) alongside other Traditional Chinese Medicine practices such as acupuncture are effective treatments for many clinical disorders including: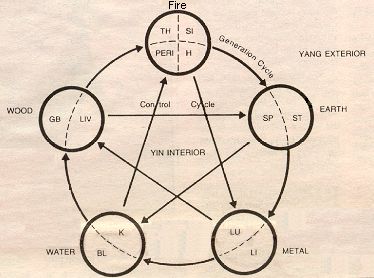 Improves Overall Physical Fitness
Tones Muscles
Burns Calories
Alleviates Anxiety and Stress
Reduces Blood Pressure
Strengthens Circulation of Blood and Oxygen
Increases Joint Flexibility
Alleviates Pain
Strengthens Memory and Enhances Concentration
Improves Balance and Coordination
Generates a Sense of Emotional and Physical Well-being
Elevates Energy and Mood
Heals the Body and Mind
Teaches Self-Defense
The World Health Organization has recognized that T'ai Chi (taiji) and Chi Kung (Qigong) alongside other Traditional Chinese Medicine practices such as acupuncture are effective treatments for at least forty-three commonly encountered clinical disorders including:
Alcohol Dependence
Allergies/Asthma
Anxiety/Depression
Arthritis/Joint Problems
Back Pain
Bladder/Kidney Problems
Carpal Tunnel
Poor Circulation
Premenstrual Syndrome
Sciatica
Drug Addiction/Smoking
Eye, Ear, Nose and Throat Disorders
Fatigue
Gynecological Disorders
Headache/Migraine
Heart Problems/Palpitations
Herpes
High Blood Pressure
Immune System Deficiency
Infertility
Insomnia
Knee Pain
Fibromyocitis
Neck Pain
Colds/Flu
Constipation/Diarrhea
Sexual Dysfunction
Shoulder Pain
Skin Problems
Sports Injuries
Stress/Tension
Tendinitis
TMJ
Weight Gain or Loss
For detailed discussions and published clinical medical studies on the above disorders and how T'ai Chi and Chi Kung have been measured as effective treatment strategies, visit the World Health Organization's Web Page.
In addition to those findings published by the World Health Organization, many clinical medical studies on the benefits of T'ai Chi and Chi Kung have been documented in a range of medical journals including the New England Journal of Medicine and JAMA, the Journal of the American Medical Association. The following is a partial bibliography of the published clinical cases:
Bibliography of Published Medical Studies on T'ai Chi and Chi Kung
Lectures, Workshops, and Seminars
Dr. Clippinger received a certificate from Dr. Yang in 2007 for his training in Medical and Therapeutic Chi Kung (Qigong) and he is frequently invited by various health organizations and medical facilities to share his expertise through workshops, lectures, and seminars.   Some of those organizations include:
Allegheny General Hospital
The Cancer Caring Center of UPMC
McGees Womens Hospital
Gilda's Club
National Hemophilia Foundation
PCPA
University of Pittsburgh School of Pharmacy
Dean Ornish Program
Shepherd Wellness Center
Mid-Atlantic HIV/AIDS Healing Weekend
Allegheny Department of Aging
Highmark Insurance
UPMC
Dick's Sporting Goods Corporate Office
Dr. Clippinger lectured on Traditional Chinese Medicine and T'ai Chi Chuan at Allegheny General Hospital in March of 2005 and June of 2006.  He was also a speaker for the National Ovarian Cancer Symposium in October of 2005 at UPMC's Hillman Cancer Center.